Natural Emerald Rings
We found 15 today
Page 1 of 1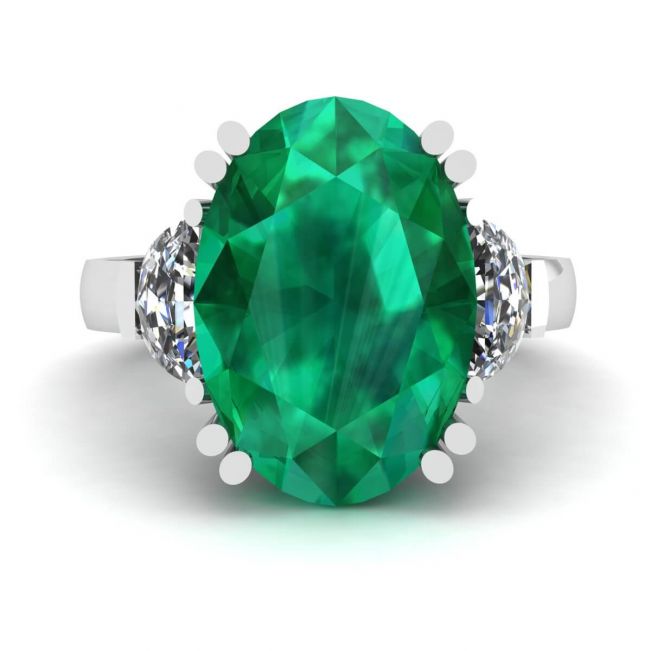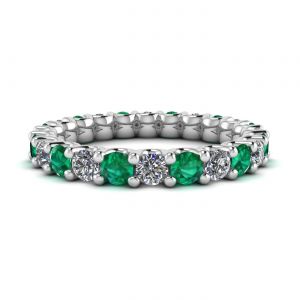 Customer reviews for Natural Emerald Rings
This ring was presented to me by my future husband Denis. "When I saw it, it was love at first sight." You want to wear the ring forever. Denis highly appreciated the attitude and ...

Viktoriya
FAQ about Natural Emerald Rings in Netherlands
Is emerald OK for a wedding ring?
Emeralds can be used for wedding rings, but they require special care as they are less durable than diamonds. Due to their relatively lower hardness, they may be more susceptible to scratches and damage, so it's essential to consider the wearer's lifestyle and preferences when choosing an emerald for a wedding ring.
What does an emerald wedding ring mean?
An emerald wedding ring can symbolize love, rebirth, and new beginnings. The vibrant green color of emeralds is associated with growth and renewal, making it a meaningful choice for couples embarking on a lifelong journey together.
Is emerald cheaper than diamond?
In general, emeralds are often less expensive than diamonds of similar size and quality. The price of an emerald can vary depending on factors such as its color, clarity, and carat weight, but they are typically more affordable than diamonds, making them a valuable alternative for those who appreciate their unique beauty and symbolism.
Prices for Natural Emerald Rings in Netherlands
Natural Emerald Rings in other cities
| | |
| --- | --- |
| ☑ Products category | Rings |
| ☑ Product quantity in the catalog | 15 |
| ☑ The cheapest product price | 95,328.90€ |
| ☑ The most expensive product price | 219,319.24€ |
PIERRE Jewellery in Other Countries